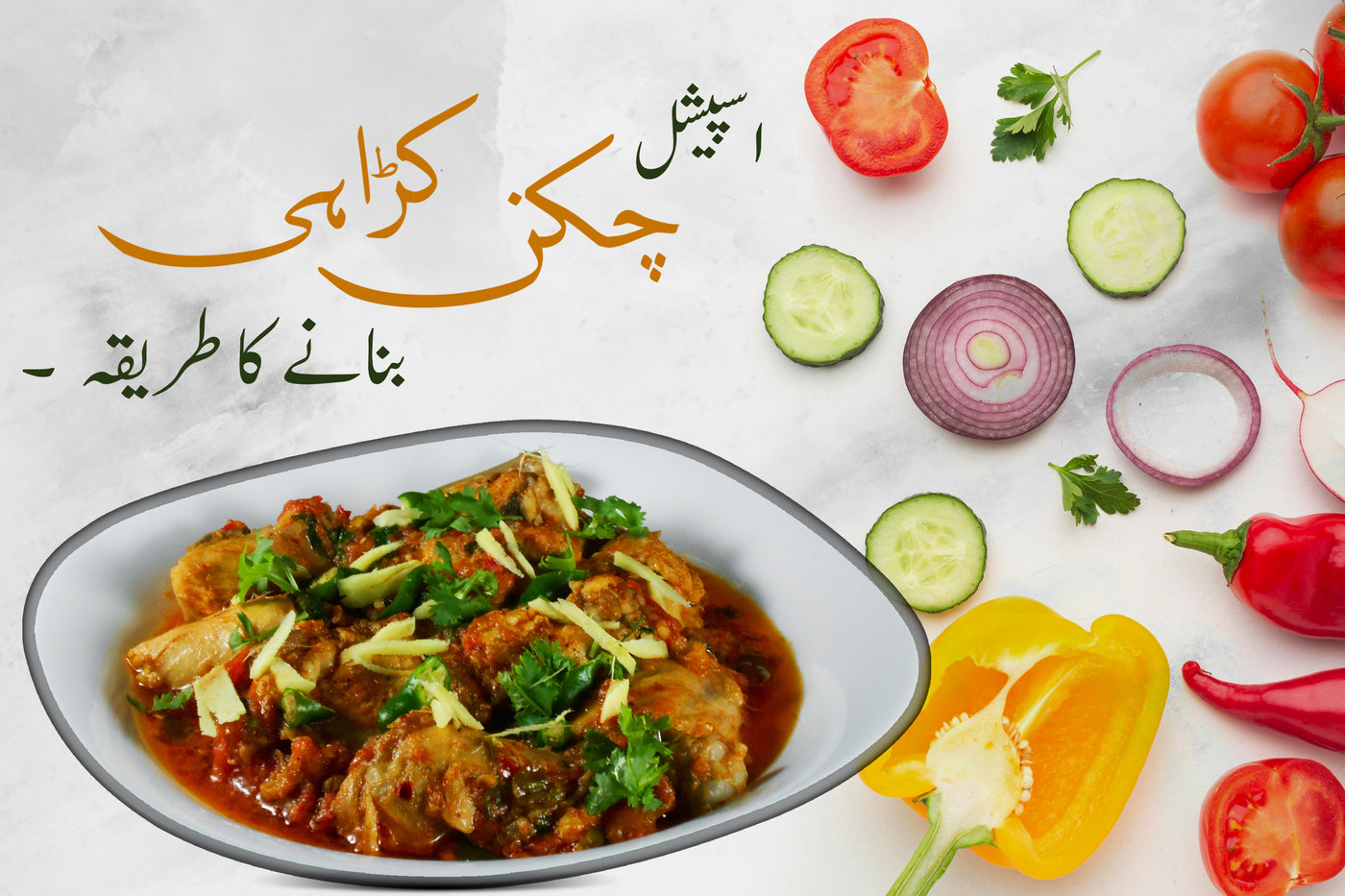 Best Chicken Karahi Recipe in Urdu/Hindi - Fast and Convenient
This flavorful and easy-to-make Chicken Karahi Recipe is sure to impress your guests. It is so delicious that it will become a family favorite.
This classic Pakistani dish is made with tender, juicy chicken, freshly chopped garlic and ginger, tangy tomato sauce and a blend of aromatic spices. It is served with chapati or naan bread.
Ingredients:
1 kg Chicken
2 tablespoons Olive oil
2-3 large onions, chopped
2-3 cloves garlic, chopped
1 inch ginger, chopped
1 teaspoon cumin powder
1 teaspoon coriander powder
1/2 teaspoon red chili powder
1 teaspoon garam masala
Salt to taste
2 cups tomatoes, chopped
2-3 green chilies, slit
1/2 cup fresh coriander leaves, finely chopped
Instructions:
Heat the oil in a large pot or karahi over medium heat.
Add the onions and cook until golden, about 10 minutes.
Add the garlic and ginger and continue to cook for another 1-2 minutes.
Add the spices and mix until combined.
Add the chicken and cook, stirring frequently, until it is cooked through and lightly browned, about 10 minutes.
Add the tomatoes, green chilies and salt and mix until combined.
Cook for 10-15 minutes, stirring occasionally.
Add the coriander leaves, stir and remove from the heat.
Serve with chapati or naan. Enjoy!